Audio Technica AG1X 53mm Closed Back Gaming Headset
Product Code: Audio Technica AG1X 53mm Closed Back Gaming Headset
9,900฿
Audio Technica AG1X 53mm Closed Back Gaming Headset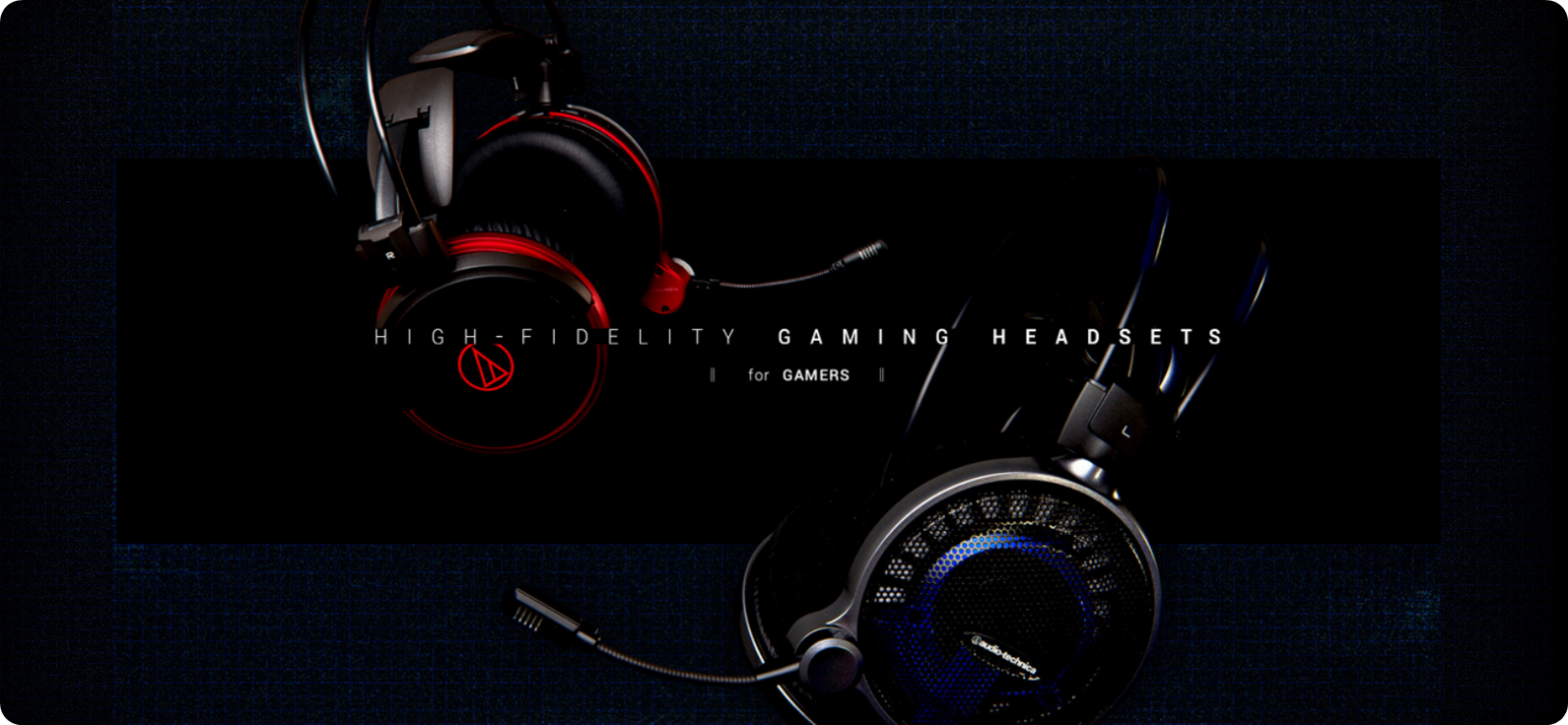 Overview
Audio Technica ADG1X CLOSE BACK DYNAMIC : หูฟังเกมมิ่งสวมใส่สบายไม่ปวดหูแม้นใส่ติดต่อกันเป็นเวลาหลายชั่วโมงด้วยการออกแบบ 3D Wings Driver ขนาด 53 mm ย่านเสียงที่กว้างที่สุดให้รายละเอียดของเสียงได้เป็นอย่างดี ระบบ Close Back ที่ช่วยตัดเสียงรบกวนภายนอกได้เป็นอย่างดี ให้เสียงเบสที่อัดแน่น นุ่มลึก ไมโครโฟนมีระบบตัดเสียงรบกวนได้อย่างดีเยี่ยม
Featuring newly designed 53 millimeter drivers with Audio-Technica's double air damping system (D.A.D.S.), the ATH-AG1X high-fidelity gaming headset gives you an incredibly immersive gaming experience with sharp, detailed audio and deep, resonating bass. The headset also boasts an improved 3D Wing Support system and extremely soft earpads for a comfortable, secure fit that lets you happily game on for hours.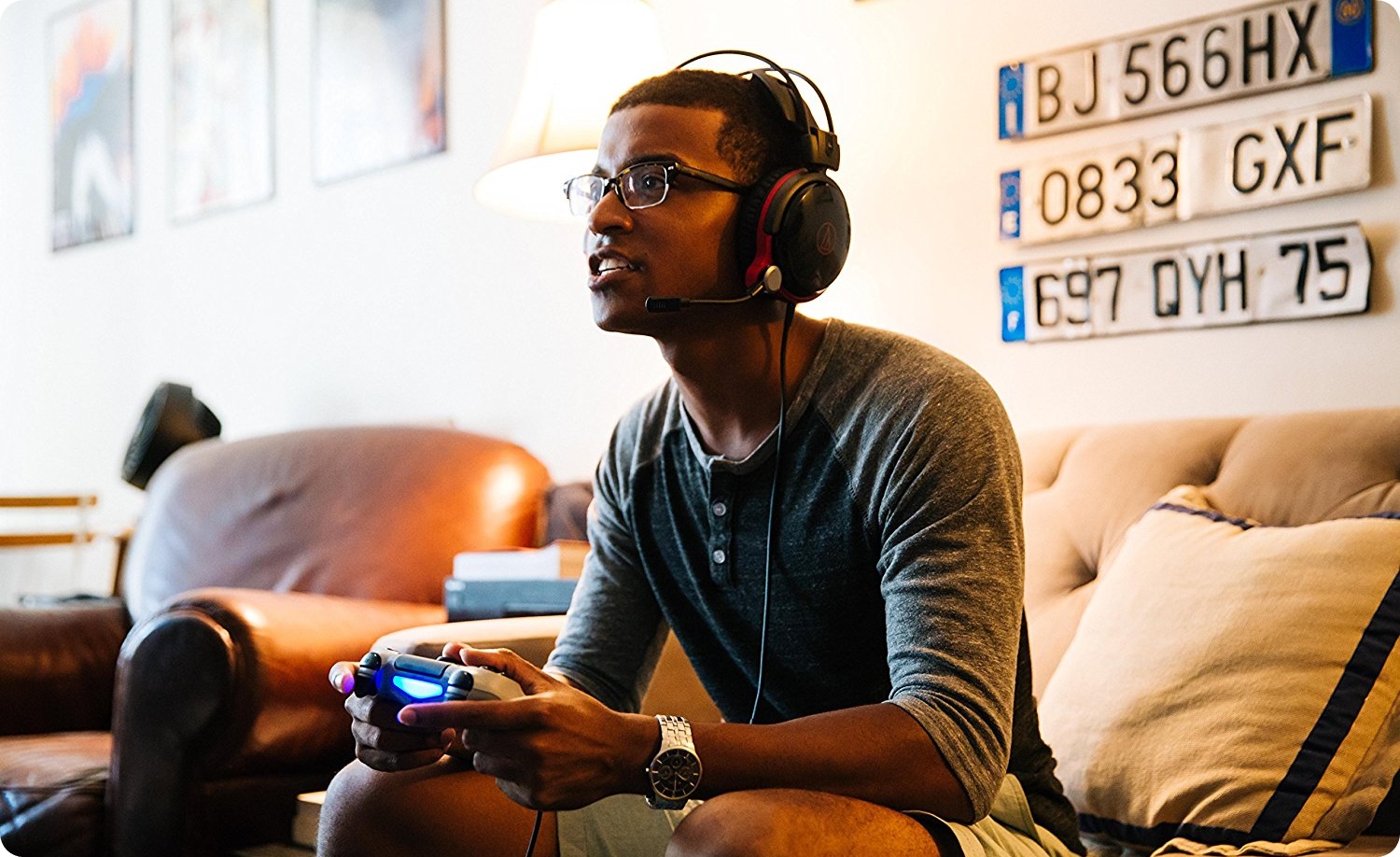 The ATH-AG1X also comes equipped with a premium gooseneck microphone to handle your in-game communication. The mic's supercardioid element is excellent at rejecting unwanted ambient noise, so your voice will come through crystal clear all the time. There's even an included windscreen that slips onto the mic to further combat wind and breath noise, if need be. For additional control and convenience, the headset's 1.2 meter (3.9 feet) cable includes a simple volume/locking mute switch for easy one-hand operation, and comes with a 2.0 meter (6.6 feet) extension cable.
Compatible with PS4, iPad, iPhone, laptops & PC. Also compatible with Xbox One using the Xbox One Stereo Headset Adapter.
Newly designed 53 mm drivers deliver powerful audio for the ultimate gaming experience
Audio-Technica's core double air damping system (D.A.D.S.) delivers deep, resonating bass
Improved 3D Wing Support system offers hours of comfort and a secure fit
Audio-Technica's state-of-the-art microphone enables crystal clear in-game voice communication
Simple volume control and locking microphone mute switch enable one-hand operation
Extremely soft earpads provide superior comfort for extended game play
Equipped with 1.2 m (3.9') attached cable and 2.0 m (6.6') extension cable
Included microphone windscreen reduces unwanted wind and breath noise
Audio-Technica High Fidelity Gaming Headsets:
Premium Gooseneck High Response Microphone

Supercardioid microphones are a type of directional microphone with a narrow pickup pattern (narrower than cardioid), which results in outstanding rejection of undesired ambient sound.

3D Wing Support System

New, softer earpads and a redesigned, self-adjusting 3D Wing Support Housing that perfectly adapts to the wearer's head for total comfort even during marathon gaming sessions.


Volume and Mute Controller

Simple volume control and microphone mute switch enable one-hand operation.

Extension Cable

2.0 meter extension cable for PC gaming with 2 x 3.5 millimeter plug for microphone and audio.
Specifications
Type: Closed-back dynamic
Driver Diameter: 53 mm
Frequency Response: 5 – 35,000 Hz
Maximum Input Power: 1,000 mW
Sensitivity: 100 dB/mW
Impedance: 50 ohms
Weight: 320 g (11.3 oz), without cable
Cable: 1.2 m (3.9')
Connector: 3.5 mm (1/8") gold-plated stereo mini-plug (4 pole)
Accessories Included: 2.0 m (6.6') extension cable; windscreen
Type (Microphone): Condenser
Sensitivity (Microphone): -41 dB (0 dB=1 V/Pa, 1 kHz)
Frequency Response (Microphone): 100 – 12,000 Hz
Polar Pattern (Microphone): Supercardioid
Sold Separately: Earpads
Color: Red/Black
Audio-Technica ATH-ADG1X
Audio-Technica ATH-AG1X
| | | |
| --- | --- | --- |
| Diver | Open air dynamic 53 mm | Closed-back dynamic 53 mm |
| Output Sound Pressure Level | 99 dB/mW | 100 dB/mW |
| Frequency Response | 5 to 35,000 Hz | 5 to 35,000 Hz |
| Maximum Input Power | 1,000 mW | 1,000 mW |
| Impedance | 48 ohms | 50 ohms |
| Weight (without cable) | 285 g | 320 g |
| Cable Lenght | 1.2 m | 1.2 m |
| Plug | 3.5 mm gold-plated stereo mini plug (4 pole) | 3.5 mm gold-plated stereo mini plug(4 pole) |
| Accessories | 2.0 m extension cable (2 x 3.5 mm plugs for audio and mic) windscreen | 2.0 m extension cable (2 x 3.5 mm plugs for audio and mic) windscreen |
| Color(s) | Blue/Black | Red/Black |
Gallery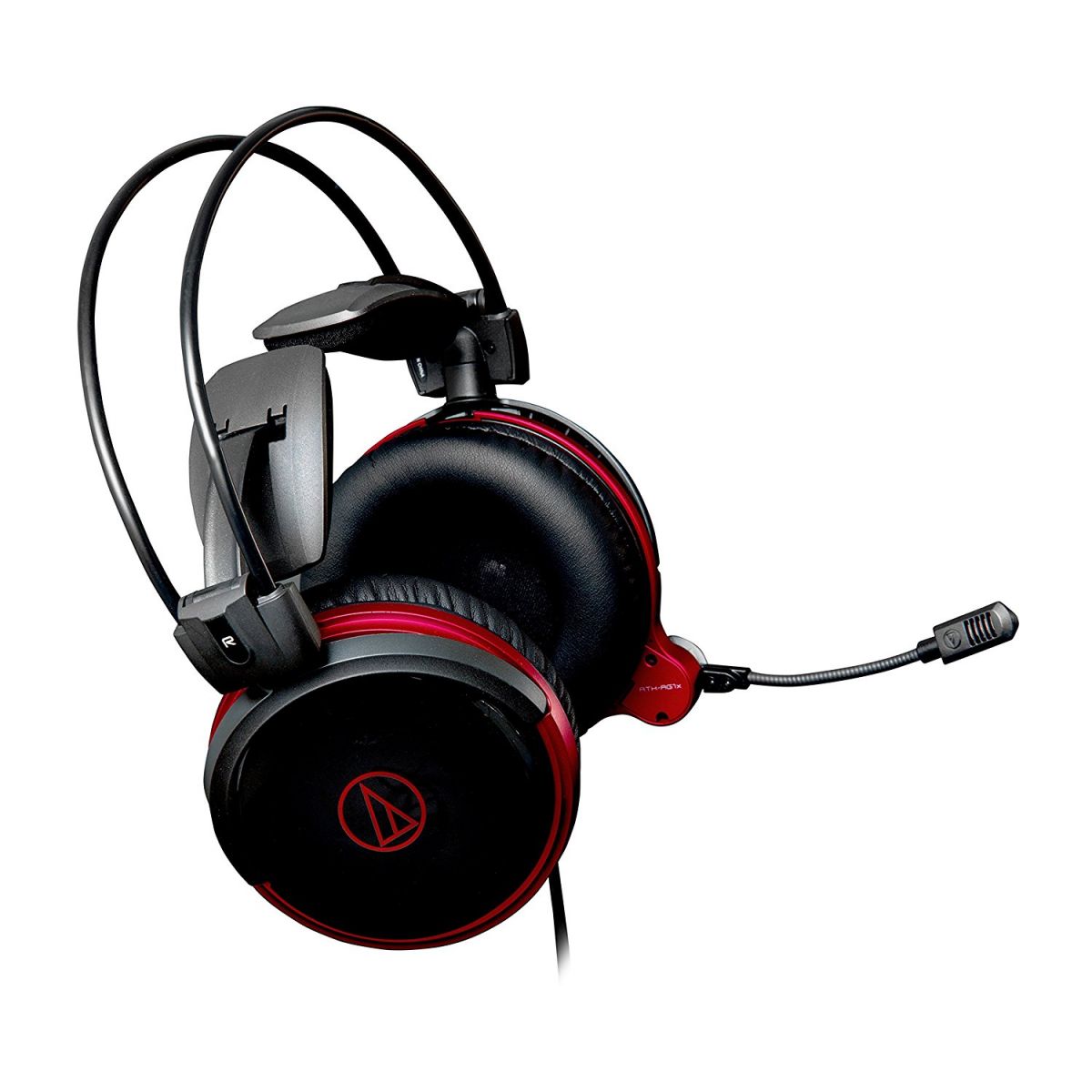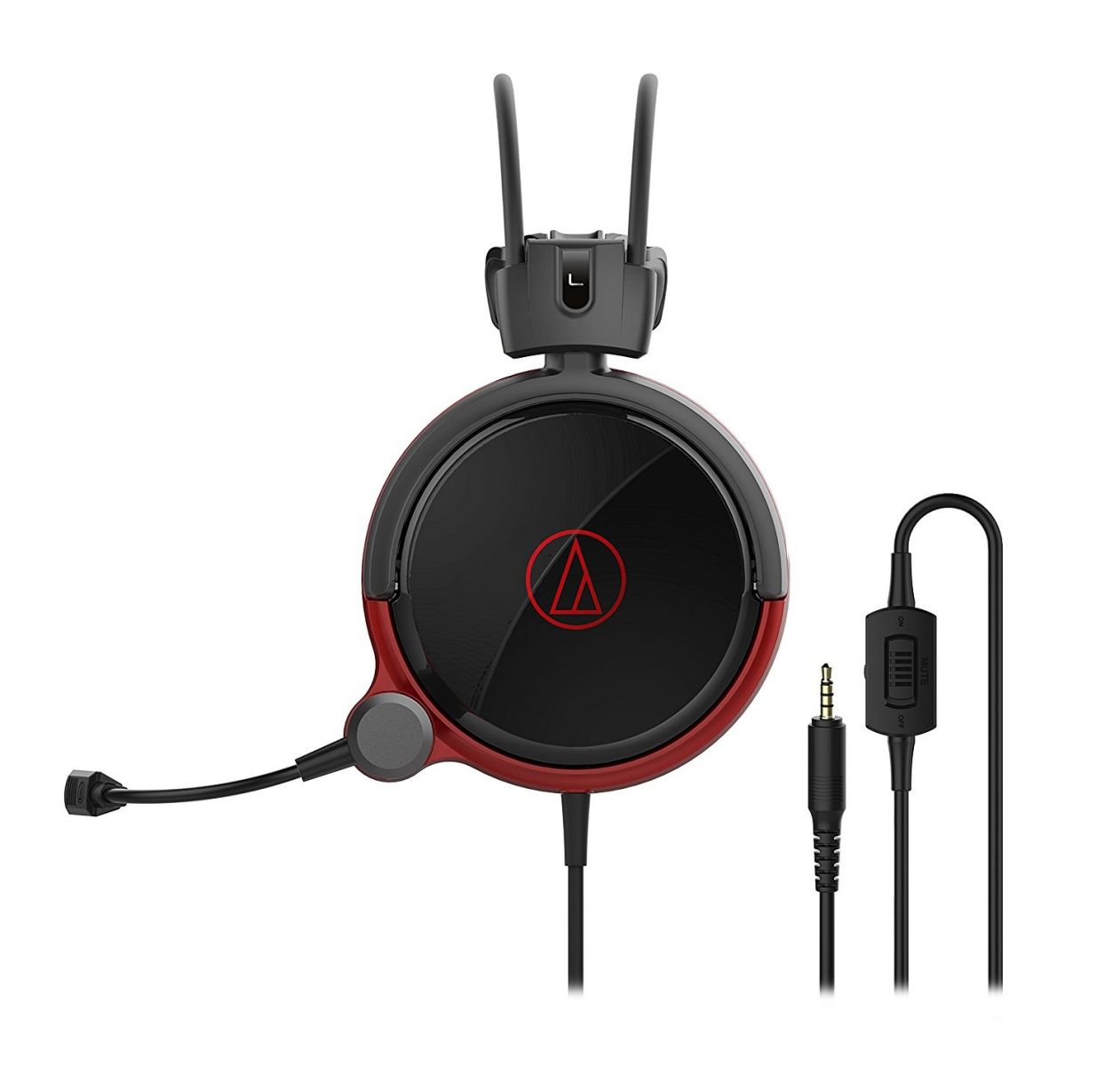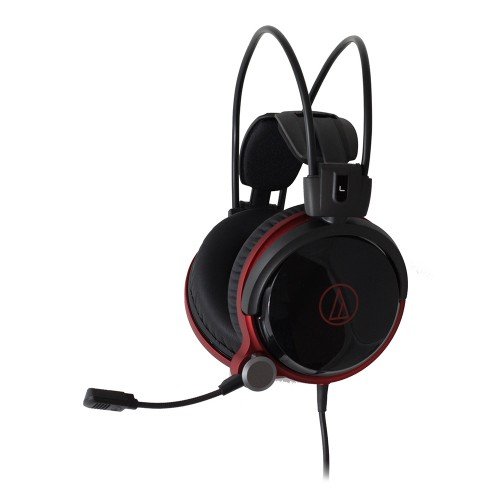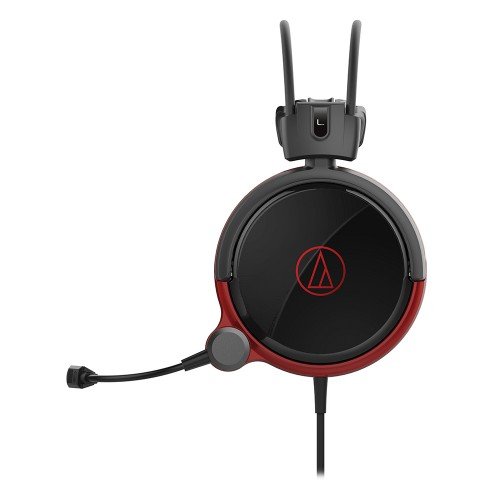 Beyerdynamic MMX300 Gaming Headset - รับฟรี T-Shirt สุดเท่ห์
Beyerdynamic MMX300 Gaming Headset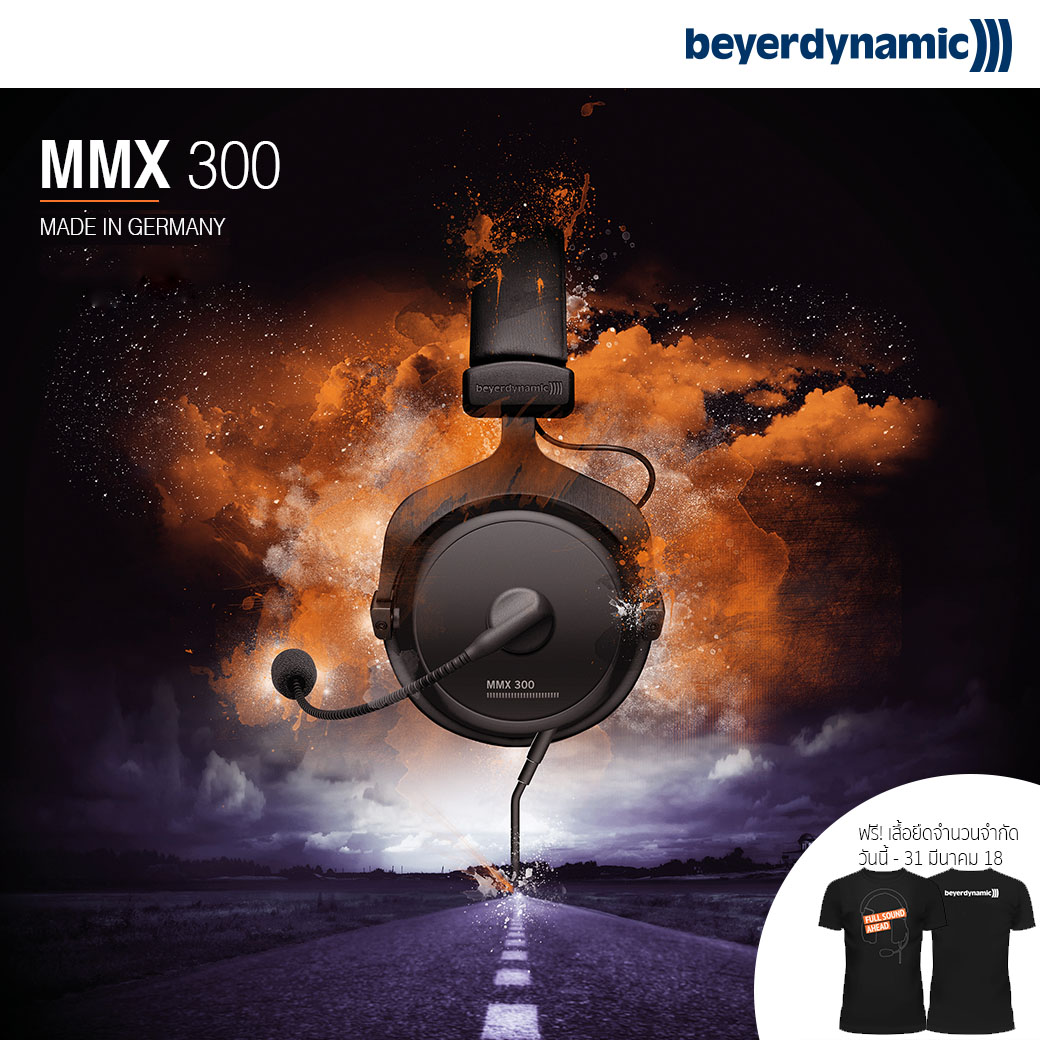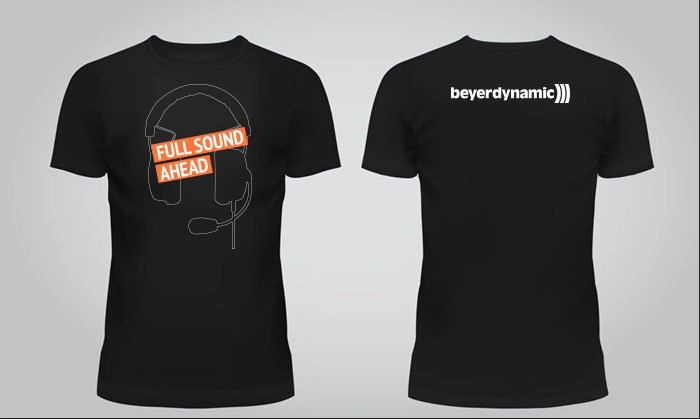 Overview
32 ohms, 96db/mw, 5-35000 Hz
ปรับความหนักของเบส ได้ถึง 4 ระดับ
สาย / ไมค์สามารถถอดได้ , มาพร้อมสายแปลง 3.5 2 หัว
เปลี่ยนกรอบลายด้านข้างหูฟังได้
MMX300
Premium Gaming Headset (2nd Generation)
Closed headset with cable remote control - made in Germany
Optimum sound for gaming and multimedia applications on PC and console
Outstanding speech intelligibility on account of high-quality microphone capsule
Super soft microfibre ear pads for a comfortable fit allowing you to wear the headset for hours on end
Incl. protective carry case, 6.35 mm jack adapter and 1.5 m Y-extension cable
DESCRIPTION
The MMX 300 is an ideal headset for all gaming, multimedia and Vocie over IP applications. The technology of the MMX 300 is based
on the reliable HS 400 aviation headset suitable for hi-fi applications. The noise-cancelling microphone with a crystal-clear sound ensures a clear and precise voice transmission even in noisy surroundings. The closed design guarantees absolute undisturbed enjoyment of game and sound combined with a high comfort due to soft, replaceable ear and headband pads. The integrated cable
remote control with features such as microphone mute, volume control, call acceptance and media control as well as temporary
mute button are always within reach.
Thanks to the supplied adapter cable the MMX 300 headset is suitable for both the use with a PC and gaming with a notebook or console which have a mini (3.5mm) combination jack.
FEATURES
PROFESSIONAL ​​​​​​​VOICE TRANSMISSION
Successful gaming is all about teamwork. . An extremely high-quality condenser microphone ensures that your voice is always transmitted loud and clear. Ideal for noisy environments and tournament situations.
MAXIMUM CONTROL
With the integrated cable remote control, you have everything under control, even in hectic tournament situations. All important features for example for muting the microphone, adjusting the volume, and accepting a call are always within reach. The control is in your hands.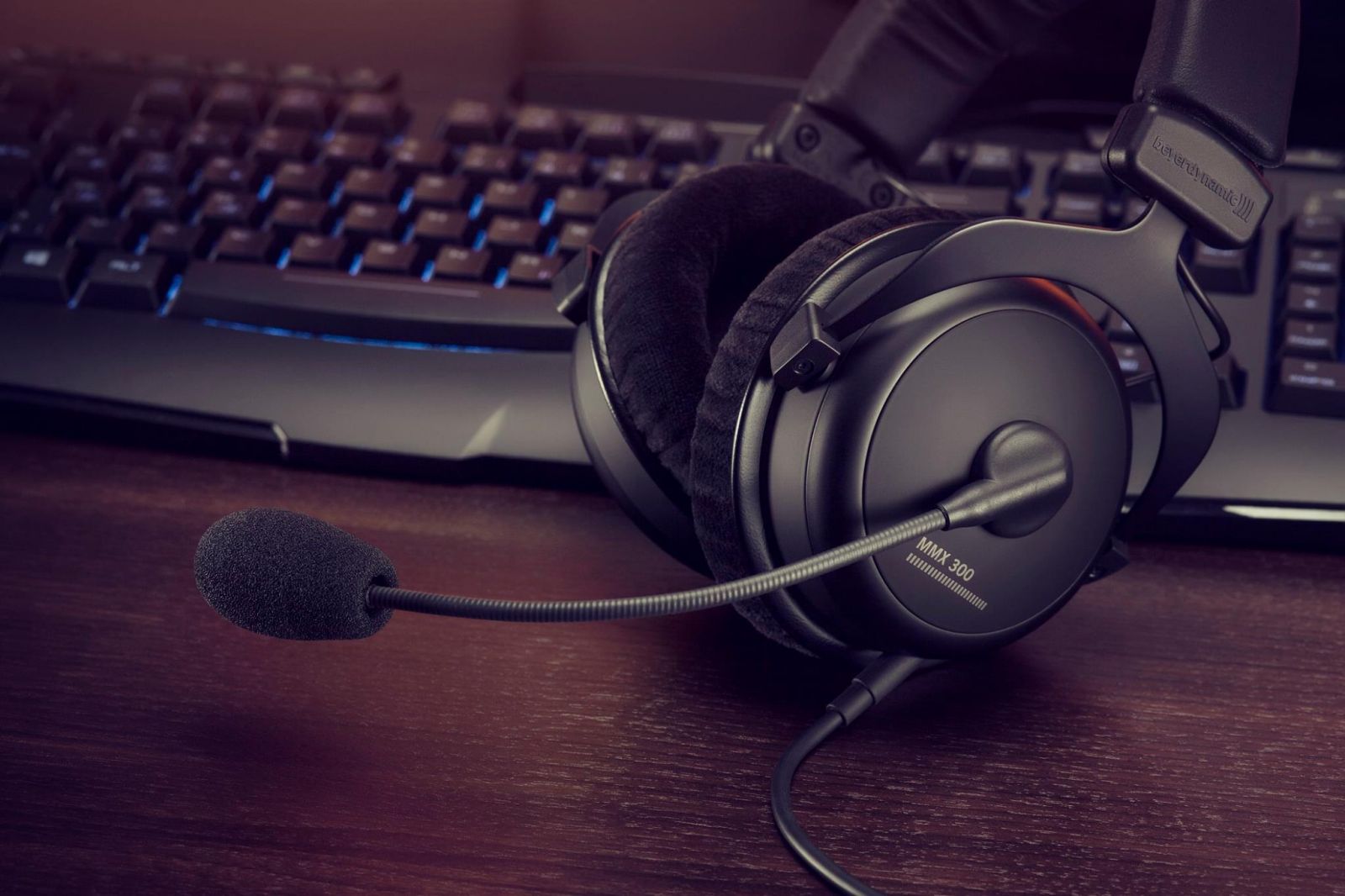 DESIGNED FOR CHAMPIONS
Professional gaming Headset (2. Generation)
High-tech for your ears. Extremely clear, three-dimensional and powerful sound. More and more professional gamers are raving about the MMX 300 Premium Gaming Headset. Amazing sound, outstanding speech intelligibility and extreme comfort will give you an unbeatable advantage against the competition.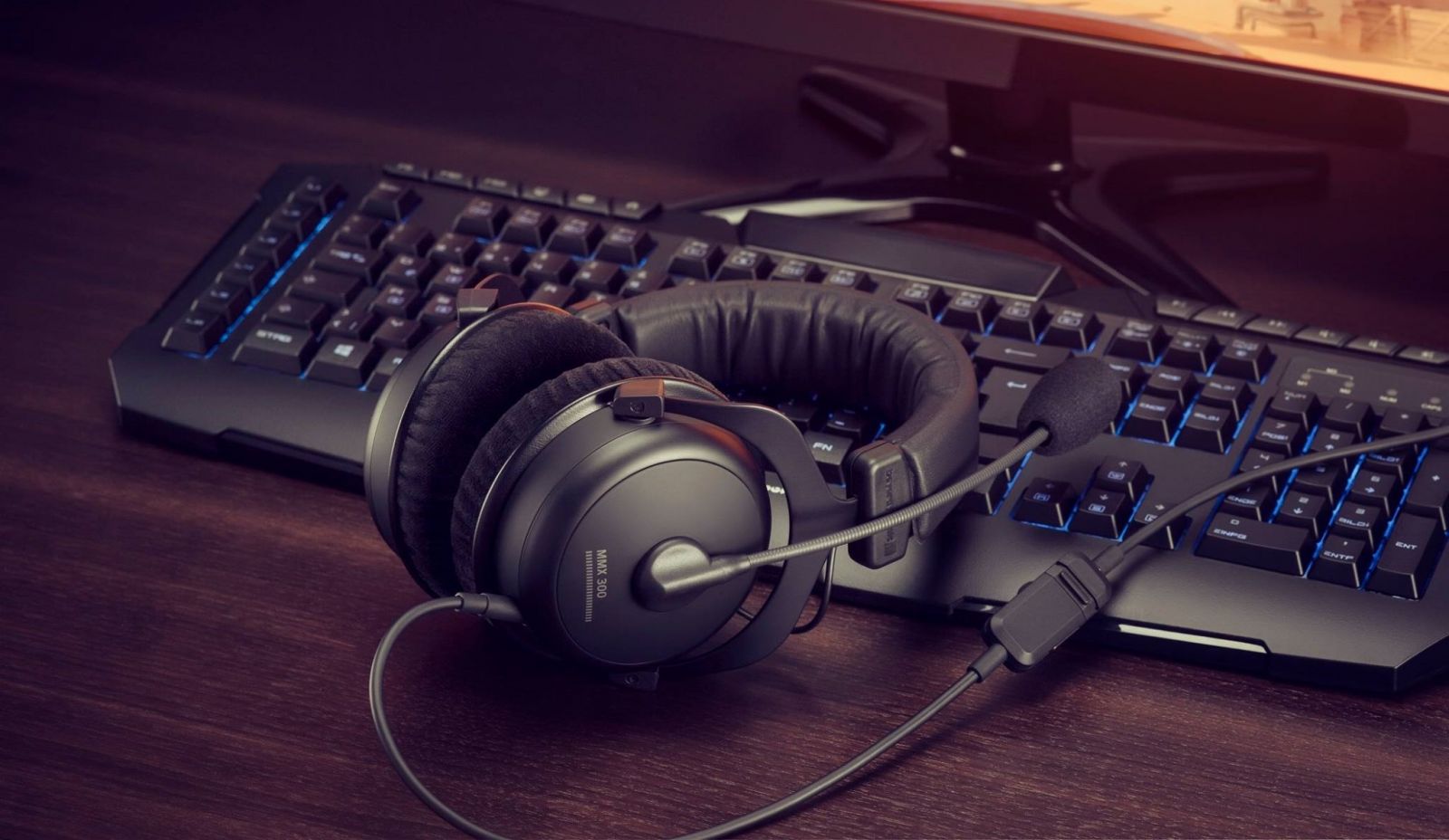 DIMENSIONAL SOUND
Studio-grade reproduction quality
It's all in the details. The recording studio-quality driver system ensures clear and powerful sound reproduction at decisive points in the game.
It's all in the details. And if you can hear them, you'll be the champion. Hear absolutely everything, even the faintest of sounds. Be prepared and always one step ahead. Hearing more than everyone else will put you ahead of the game! The headset confidently combines technology from the private aviation industry and professional recording studios to deliver a crystal-clear sound with impressive three-dimensionality and powerful bass response.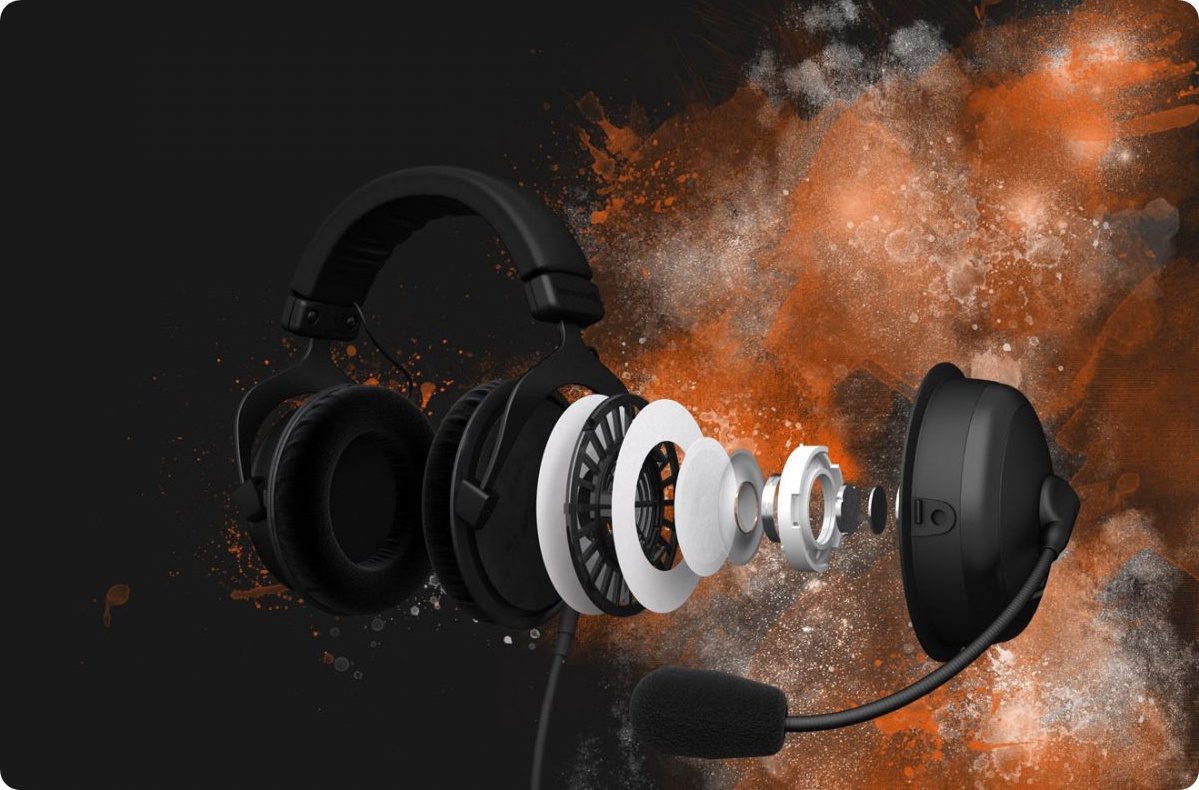 MADE IN GERMANY
Designed to be used for many, many years, the MMX 300 is a solid long-term investment. The designs created by our engineers at beyerdynamic are carefully handcrafted by highly skilled experts in Germany. This degree of manual workmanship results in a unique level of quality and ensures that the headset will fit comfortably for years and years to come.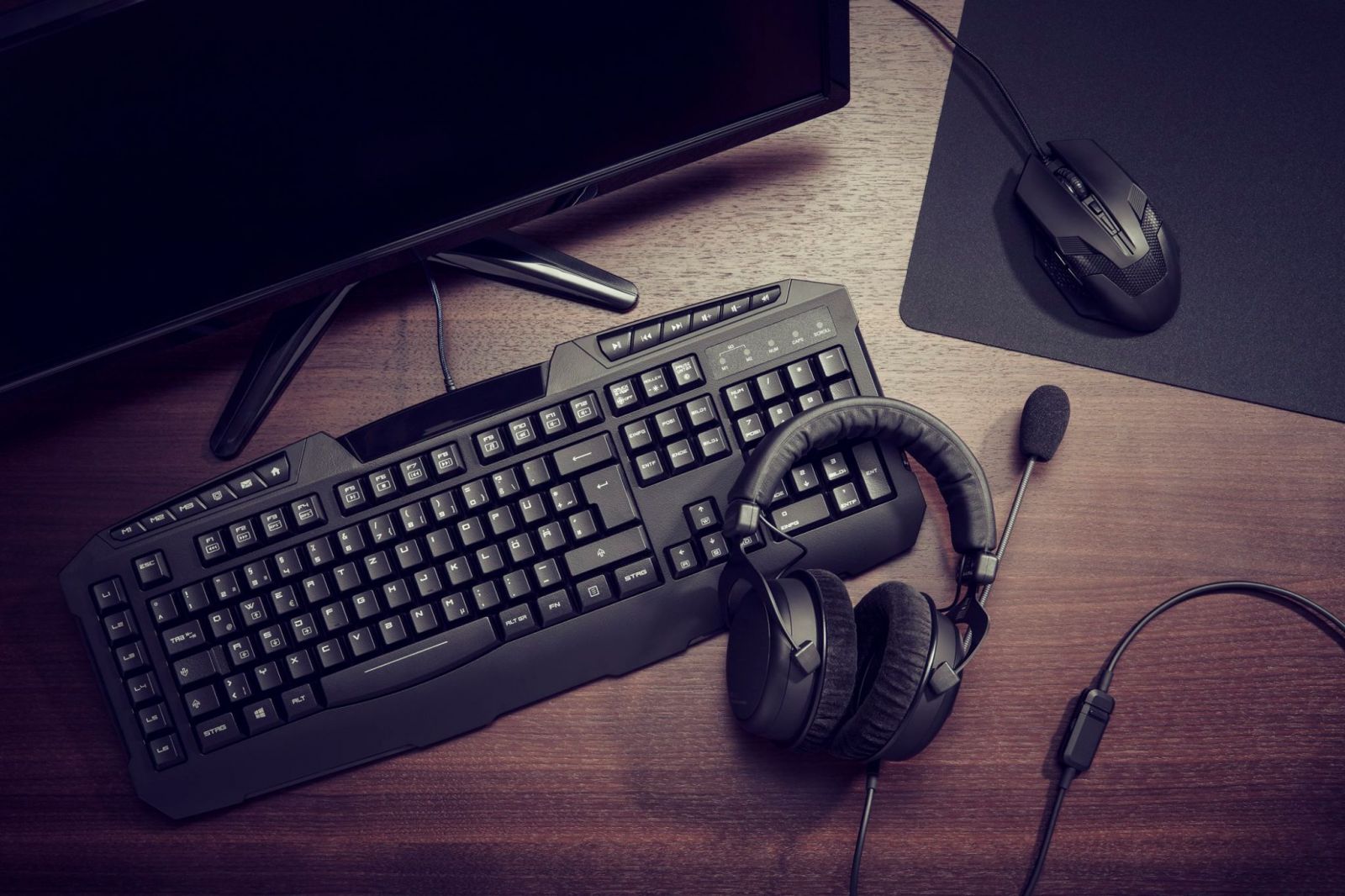 INCLUDED AS STANDARD
1,2 m (3,9 ft) cable with remote control for console use, 2,5 m (8,2 ft) cable with remote control for PC use, premium carry case and a 6.35 mm jack adapter are included as standard.
TECHNICAL SPECIFICATIONS
Headphone
Transducer type . . . . . . . . . . . . . . . Dynamic
Operating principle . . . . . . . . . . . . . Closed
Frequency response . . . . . . . . . . . . 5 - 35,000 Hz
Nominal impedance . . . . . . . . . . . . .32 Ω per system
Nominal SPL. . . . . . . . . . . . . . . . . . .96 dB
T.H.D.. . . . . . . . . . . . . . . . . . . . . . . . < 0.2%
Power handling capacity . . . . . . . . . 100 mW
Sound coupling to the ear . . . . . . . . Circumaural
Ambient noise attenuation. . . . . . . . approx. 18 dBA
Headband pressure . . . . . . . . . . . . . 3.5 N
Weight with microphone and cable . 332 g
Cable length and type . . . . . . . . . . . 1.2 m [3.9 ft] cable with remote control for the use with consoles 2.5 m [8.2 ft] cable with remote control for the use with a PC
Connection . . . . . . . . . . . . . . . . . . . 1* 3.5 mm for consoles , 2* 3.5 mm for PC , 1* adapter 6.35 mm
Accessories . . . . . . . . . . . . . . . . . . . 2 x detachable cables , (console & PC) , 1 x transport case
Microphone
Transducer type . . . . . . . . . . . . . . . . Condenser (back electret)
Operating principle . . . . . . . . . . . . . Pressure gradient
Polar Pattern . . . . . . . . . . . . . . . . . . Cardioid
Power supply . . . . . . . . . . . . . . . . . . AB powering
Supply voltage . . . . . . . . . . . . . . . . . 1.5 - 9 V
Current consumption . . . . . . . . . . . . < 0.5 mA
Nominal impedance . . . . . . . . . . . . . approx. 1.5 kΩ
Open circuit voltage at f = 1 kHz . . . 20 mV / Pa
Frequency response . . . . . . . . . . . . . 30 - 18,000 Hz
T.H.D.. . . . . . . . . . . . . . . . . . . . . . . . 0.2% at f = 1 kHz
Max. SPL . . . . . . . . . . . . . . . . . . . . . 120 dB
Microphone output . . . . . . . . . . . . . unbalanced
Dimensions
Length mic boom. . . . . . . . . . . . . . . approx. 150 mm
Capsule diameter. . . . . . . . . . . . . . . 13 mm
Connection . . . . . . . . . . . . . . . . . . . Mini stereo jack p
Gallery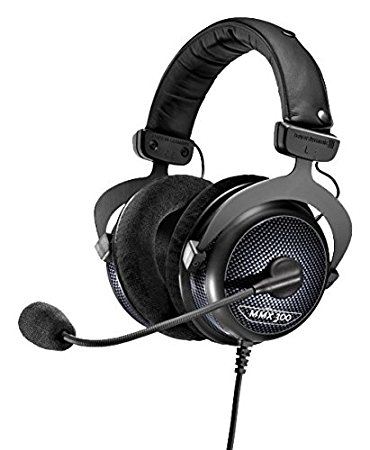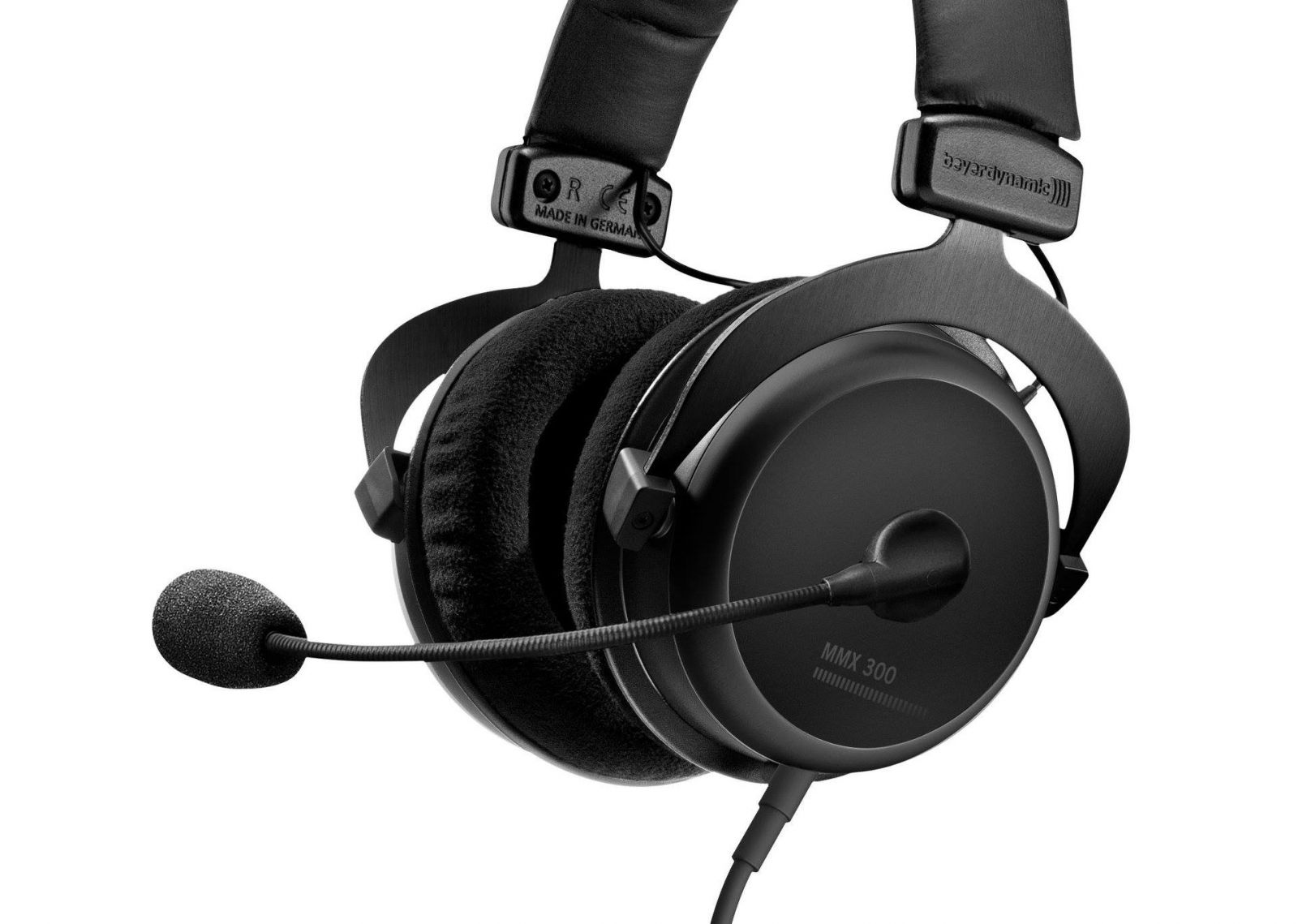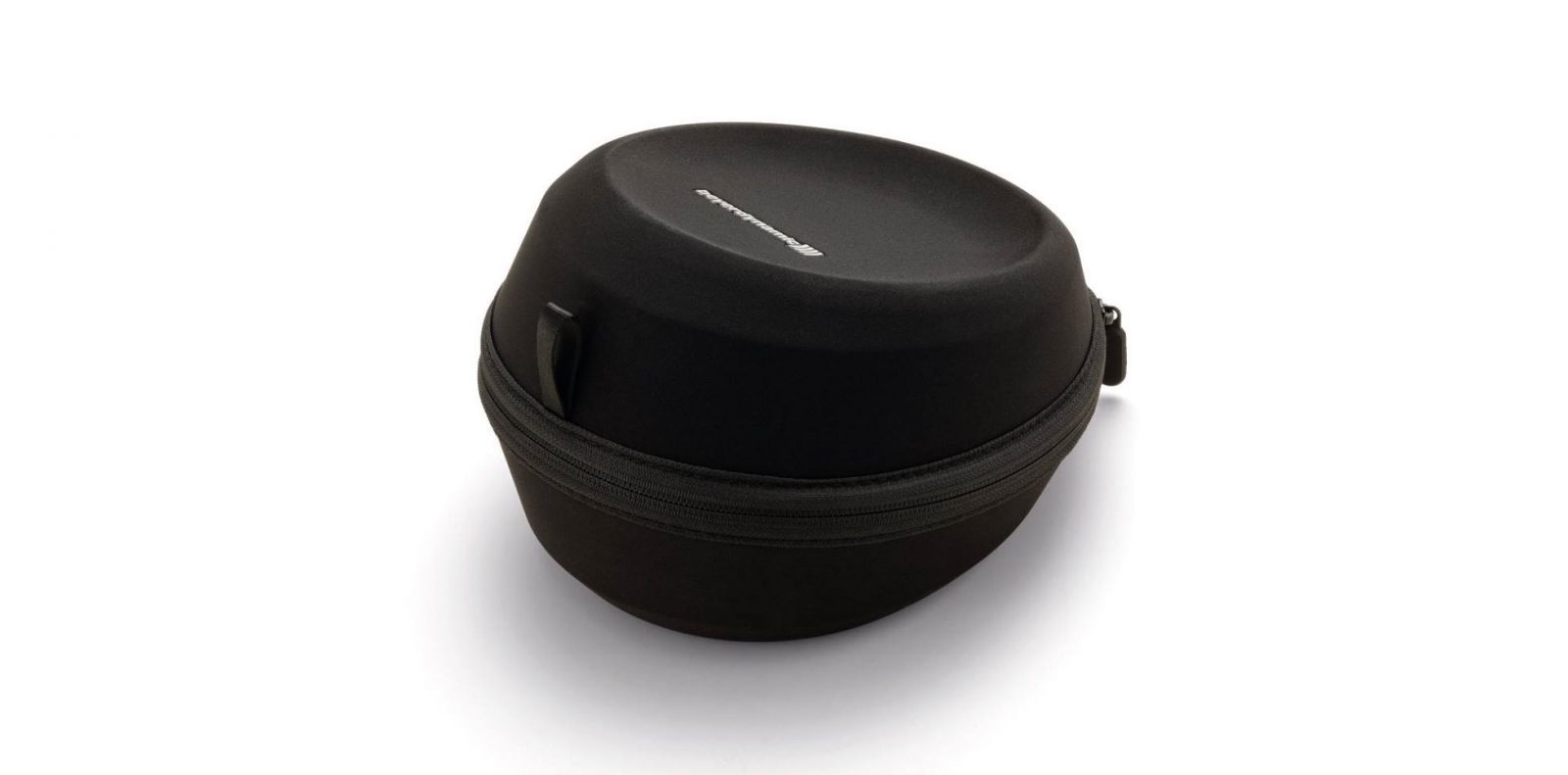 Showing 1 to 2 of 2 (1 Pages)